Do you ever shop online at John Lewis, Debenhams, M&S, Waitrose, Sainsbury's or Tesco? Did you know that these and thousands of other companies will donate to Hollyfield School each time you shop online with them? All you need to do is sign up to easyfundraising.

Once you've joined easyfundraising, the scheme will ensure that the participating shops donate a small percentage to Hollyfield each time you make an online purchase. Some shops, e.g. Caffe Nero, have an easyfundraising scheme for in-store purchases. You can also use easyfundraising through your business.
It's completely free for you and easier than baking cakes! 
Not convinced yet? Even when booking a holiday, you could be automatically supporting the school. Thomas Cook, Expedia, LastMinute.com and Booking.com are among the 3,000+ companies who are part of the easyfundraising scheme. You could effortlessly be raising an astonishing £40 for Hollyfield next time you book your family holiday, without forking out a penny extra… Job done!
---
Below is a snapshot example of Hollyfield's easyfundraising totals in comparison with other local schools.
February 2017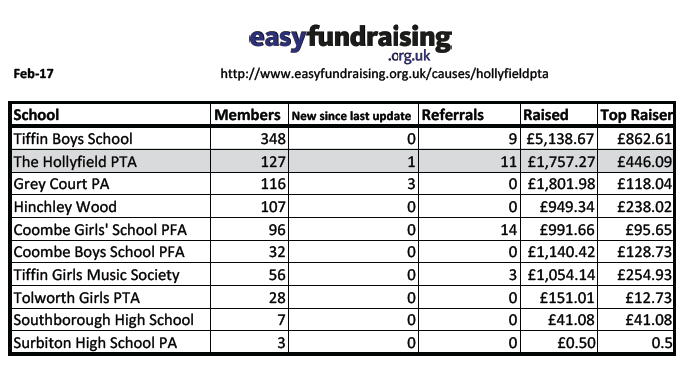 January 2017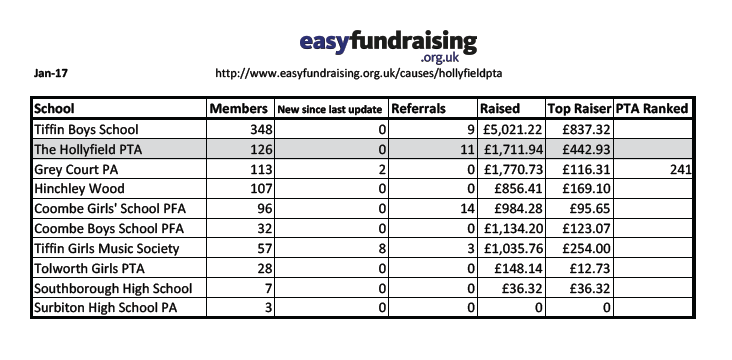 November 16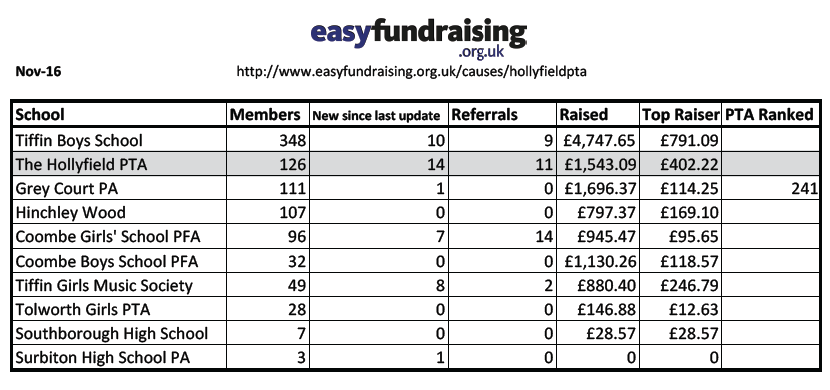 October 16
September 16